Since the response to Tinkle Ads From The 1980s was so awesome, I decided to run another feature showcasing ads from comic books of that decade. This time around, I tracked down some old Indrajal comics to scan and share, although most of the ads there were also seen in Tinkle and other comics. If you don't remember Indrajal comics, you need to take a moment to shoot yourself. These guys published all kinds of crazy shit... they had a few widely-read titles like The Phantom and Mandrake the Magician, as well as other more obscure characters and even some home-grown heroes.
This is what most of them looked like: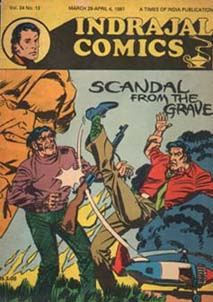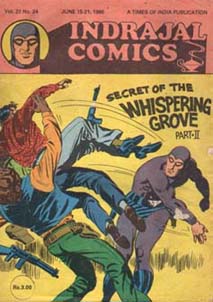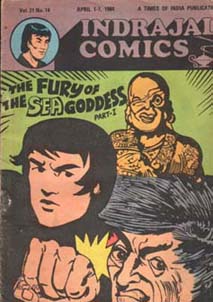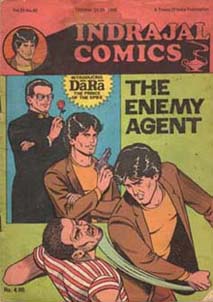 As you can see, it was all very rivetting stuff. Someday I'll do a feature on one of the stories, but today we're going to amuse ourselves by looking at some of the ads they featured. Ten of them, to be exact. Understood? Good. Now hold out your tongue and say "pant-shirt".
Click on thumbnails to view full-size images