BAKEMAN'S GLUCOSE PLUS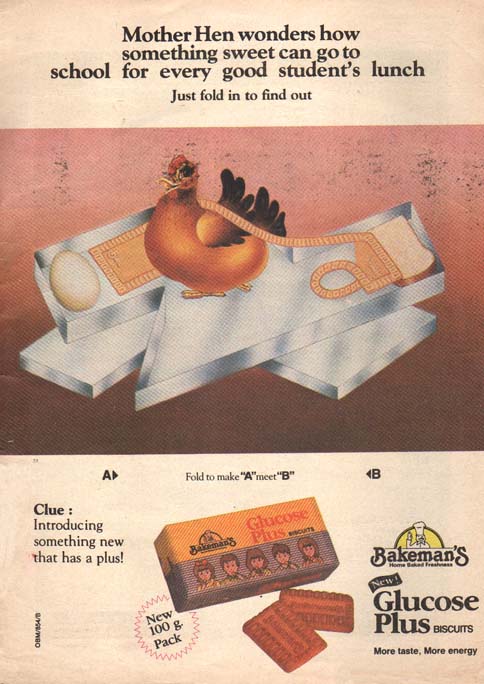 The popularity of the MAD Magazine "fold-in" led a lot of people worldwide to use it for their own advertisements. This one, as we can see, is for Bakeman's Glucose Plus biscuits. The rules are the same - fold page over so that A touches B. I know you'd never forgive me if I didn't, so let's see what the hidden message is...

Well, what do you know? Those two weird shapes that looked suspiciously like half-a-biscuit each combine to become a whole biscuit. We did not see that coming.