Okay, so here's the story that's within that other story. I vaguely remember reading something similar in a Panchatantra or Aesop's Fables type book. Only it wasn't quite like this.
| | | |
| --- | --- | --- |
| | | |
| (Intro) Aaa-aa-aaa.... | | aaa-aaa-aaaa... |
Ek chidiya. Ek, ek karke, anek chidiya... Actually I think its the same chidiya. Lazy-ass government animators.
Daana chugane ayi chidiya. Now a whole bunch of other kids suddenly show up from stage right. No one likes to miss a good story.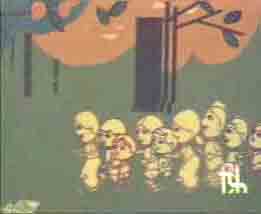 Didi, hame bhi sunao na!!
To suno phir se... ek chidiya, anek chidiya... daana chugane baith gayi thi.
Nice and peaceful, eh? But not for long. Shit's really about to go down now. Guess who's coming into the jungle? A gyad!

At this point you might ask: what's a gyad? Hah! Your Hindi sucks. A gyad is a chidiya pakadne wala.
Kid freaks out when he hears this. Phir kya hua, didi? Gyad ne unhe pakad liya? Maar dala? Didi shakes her head like the wise lady she is, and explains that you can do anything if you have himmat and stay united. And while she explains all this the camera pans over all the kids like they're an ad for Jackson's tissues.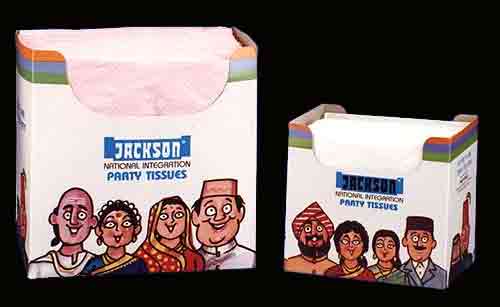 They should just airdrop thousands of these wherever there's riots and fighting.

United we stand. Or in this case, fly. This is the great escape. The chidiyas move as one and fly away with the net. Chatur chidiya. Sajal Chidiya. Jal lekar bhaagi chidiya!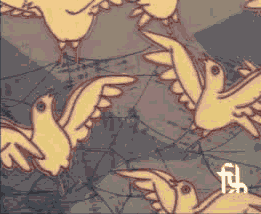 Ek... do... teen!!!

Door, ek gao ke paas, chidiyon ke dost choohe rehte the. Now that's an analogy for Communist Russia if there ever was one. Aur unhone chidiyon ka jaal kaat diya!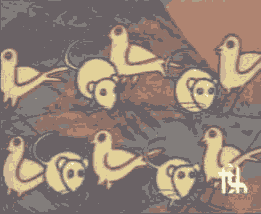 Now we are all comrades.
Still think I'm reading too much into it? Nevermind. Nothing can prepare you for the next scene. The dance. The choohe and the chidiyas get together for a synchronised dance that has to be seen to be believed. So see; believe.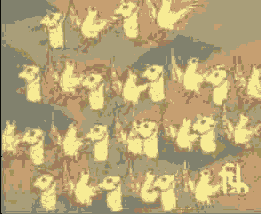 What. The. Fuck.
At this point you're thinking, "it's all well and good that the chidiyas are safe, but what I really want to know is how to get mangoes off of a tree without falling down like the aam janta." Wonder no more. All you have to do is click ahead to the next page, and all will be revealed...