So it's Sunday morning sometime in the '80s, and you're waiting for He-Man to come on Doordarshan. This is it, boy. You've had your breakfast and chocolate milk and you're sitting in front of the old Trinitron and there's no school today and life is generally pretty damn good.

But every so often, Doordarshan felt we were enjoying ourselves too much and not thinking enough about why we shouldn't be killing each other. If you've never been to India you might believe that everyone here has a deep spiritual understanding of the oneness of all things. So let's clear that up right now: Indians are violent people. Nothing makes an Indian happier than killing another Indian who speaks a different language, wears different clothes or talks to a different invisible man in the sky.

That's why the government decided to catch us young. All through school we're taught phrases like "Unity in Diversity", but apparently that wasn't enough. Someone, somewhere, hit on what must have seemed like a brilliant idea: so the kids like the cartoons, eh? Shit, why not educate them about national integration while they're at it? The result? Seven minutes before He-Man started, this would come on the TV: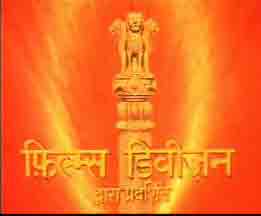 Oh no, not this thing again...
The credits say that it was made by the National Centre for Educational Technology, which I strongly suspect consisted of just two guys with a bag of opium. The colours in this cartoon were really messed up, and the sound was all crackly and basically shit. The thing about nostalgia, though, is that it can make you go crazy for things you didn't like too much the first time around...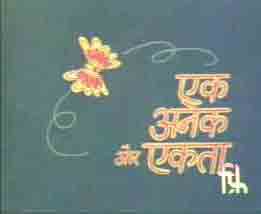 Back in the 80s, this was the only Ekta on TV

Ek Anek aur Ekta is your basic Socialist fable. Perhaps we're reading too much political allegory into one shitty cartoon, but it helps to remember that back in the '80s, India and the USSR were great pals, and our government had definite Socialist leanings. Story starts with kid trying to pick mangoes off a tree: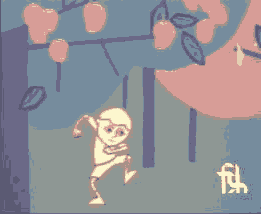 Hum sabhi ek hain... ta ra ra ra ra.....
Now while he's running around in triangles, his sister is chilling under a tree. Pay close attention to her: Didi's got a great vocabulary and is intensely patriotic. She likes nothing better than to sit around and draw maps of India all day:
Kid quickly figures out that the mangoes are just not happening. He blinks a few times, then does this weird spaz walk to where his sister is chilling. And then he asks her - just like that - the question of the decade: Yeh "anek" kya hai, didi?

Anek yane bahut saare. Simple answer. Would be enough for most people, really. But not this kid. He still doesn't get it. Stupid kid with his crackly voice and shitty animation I hate him!!!!
| | | |
| --- | --- | --- |
| | | |
| Bahut saare? Kya bahut saare? | | Accha... batati hoon. |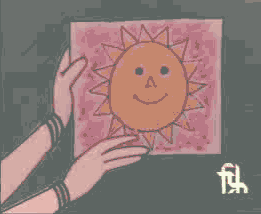 Sooraj ek... chanda ek... taare anek.
Taare ko anek bhi kehte hai? God damn this kid is stupid. Maybe he'd be able to learn faster if he wasn't so high all the time. I'm not kidding... see how stoned he looks in this next shot:
So Didi explains it again, this time in a song that will burrow deep into your brain and replay itself over and over, at the strangest times, over the next twenty years. You already know the words.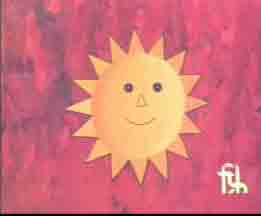 Sooraj-a ek... (music)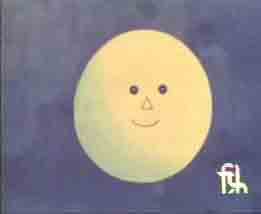 Chanda ek... (music)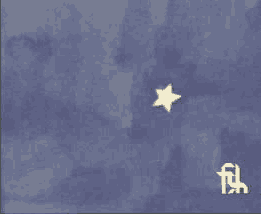 Ek, ek, ek, karke taare bhalle anek!

Theek se samjhao na, didi! He still doesn't get it. Just then, a squirrel climbs down the tree, sits on their shoulders, and then dashes off... Cue lesson two: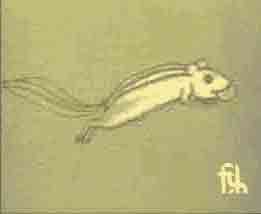 Dekho, dekho, ek gilahari....
Now some other squirrels also climb down the tree and run behind the first one. Song continues: Peeche peeche anek gilahariyan....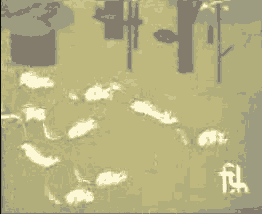 Tell me anek gilahariyan don't trip you out.
Lesson 3 is ek titali, followed by ek aur titali. To save time and space, I'm going to fast-forward straight on to anek titaliyan: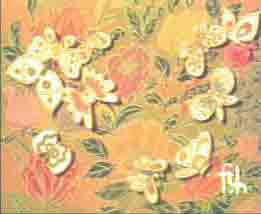 This is what anek titaliyan look like.
The awesome thing about anek titaliyan is that the kid finally gets it... Samajh gaya! He then holds up one finger, although it's a different one than I personally would have held up:
| | | |
| --- | --- | --- |
| | | |
| Ek ungli... | | Anek ungliyan! |
And now that he's got it, he doesn't stop. Didi, didi! Woh dekho! Anek chidiyan.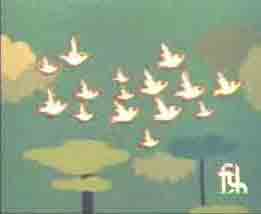 (cheesy string music)
Anek chidiyon ki kahani sunoge?