Welcome back to the greatest show on the earth! Below are some pictures of World's Greatest Magician K-Lal and Super Star K.Lal (Junior). If you haven't read part one of this feature yet, scroll down to the bottom of this page and click "previous". I could put a link right here, but where's the magic in that?
On with the show!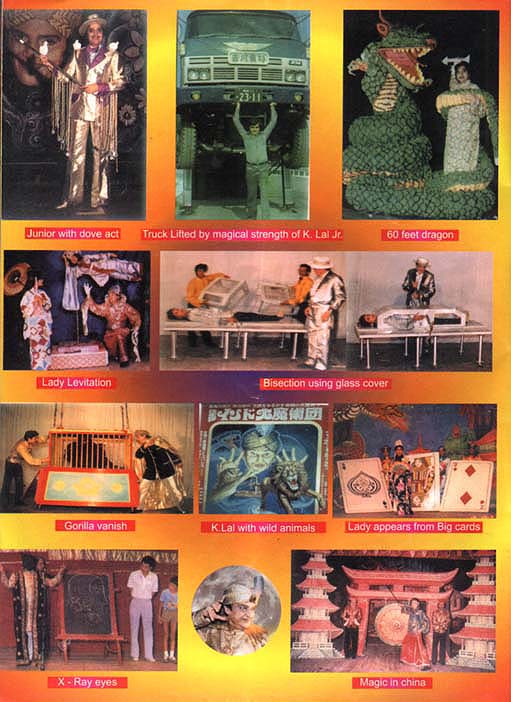 "K.Lal with wild animals"?? That looks like just a painting. Anyway, as I said earlier, the quality of printing in the magazine made most of the pictures difficult to scan. As a result, I am unable to share with you sections like "Famous Film Personalities of India Greets K.Lal" and also "Great Saints Of India Showers Blessings On Pair Of K.Lal & Jr. K.Lal". But I can show you "K. lal and K. lal Jr. creates havoc in America", which features memorable moments like Jr. K.Lal's meeting with Great Lady Magician Melinda.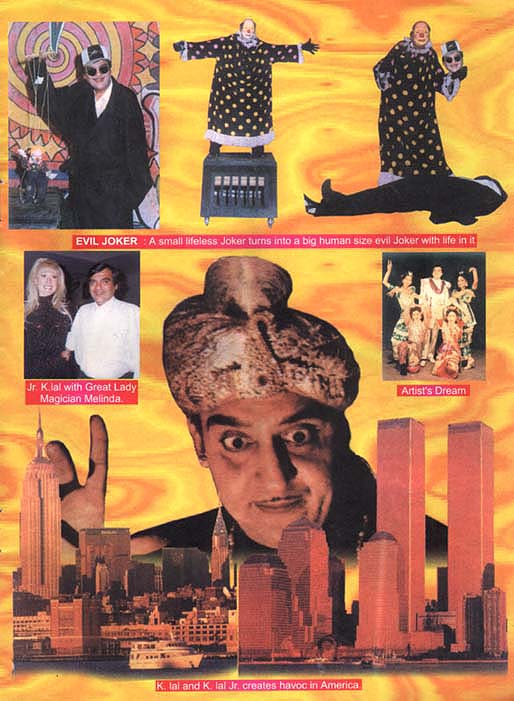 By now, I think it is safe to say that we will never again look at the world the same way again. For those who still retain their sanity, maybe this picture will beat the shit out of it: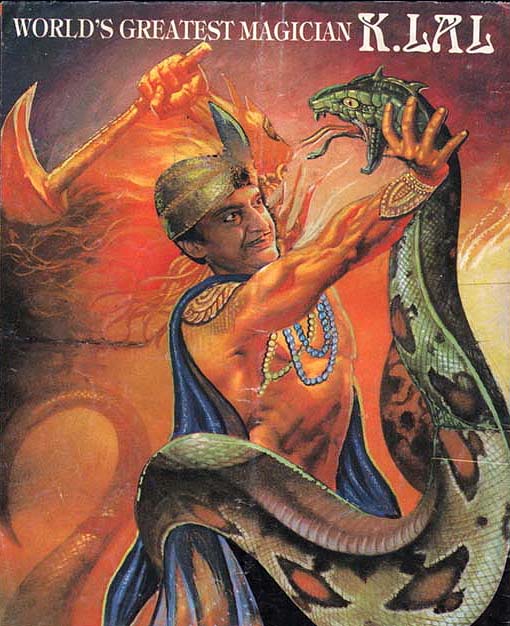 If that doesn't rock your socks, I'm afraid nothing will. Thanks for joining us, folks, and goodnight!